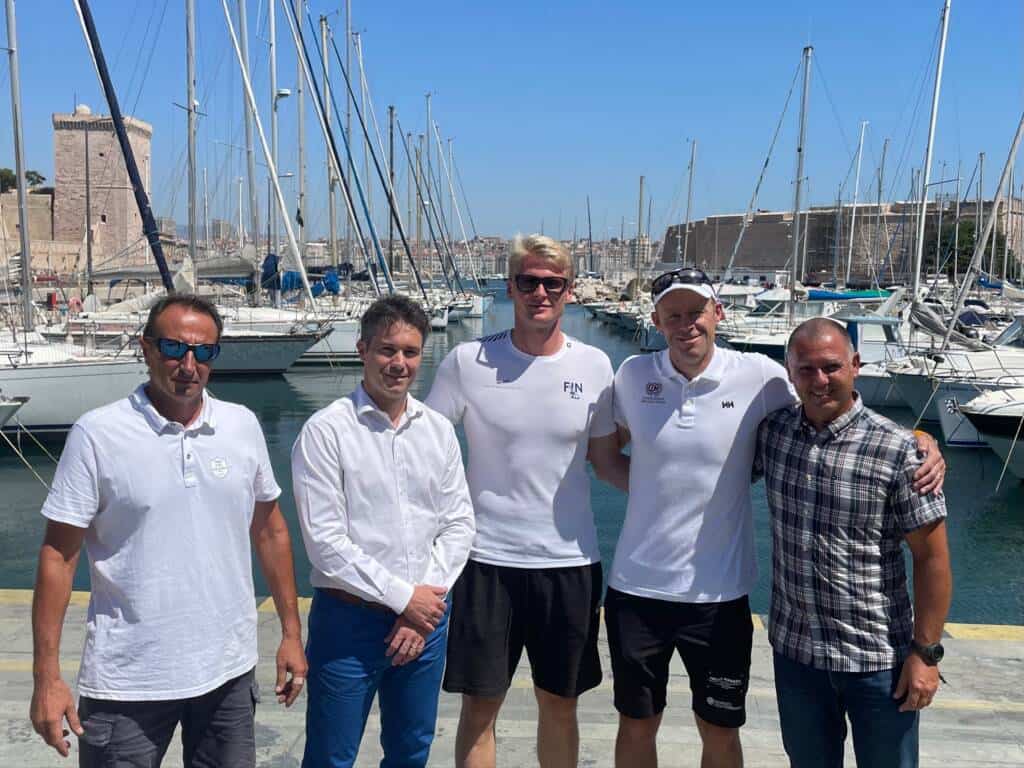 The teams of the Anse de la Réserve marina with the representatives of the Norwegian, Finnish and Spanish Olympic delegations.
Two years left before the start of the 2024 Olympic Games (July 26th to August 11th 2024), whose sailing events will take place in the Phocaean city, Anse de la Réserve is accelerating its participation in the event of the decade!
Positioned as the official training camp for national sailing teams, Anse de la Reserve currently hosts the boats of the Spanish, Finnish and Norwegian teams, and other Olympic teams may also join them soon. It is with pleasure that the marina takes part in the preparation of the 2024 Olympic Games and intends to strengthen its participation in the next two years. This is notably the case with the upcoming purchase of an additional floating pontoon, which will allow a more optimal reception of the teams, in parallel with the sporting calendar of the marina's associations; Union Nautique Marseille (sailing) and Rowing Club de Marseille (rowing), which are already well filled!
Moreover, the Aix-Marseille-Provence Chamber of Commerce and Industry (CCIAMP), operator of the Anse de la Réserve marina, has also been heavily involved in the organization of these events in Marseille since the city's application for the Paris 2024 project. It has recently announced the creation of its AMP24 Club, which will enable a synergy of the market players around this event. Bringing together the local branches of the official partners of the Olympic Games (EDF, Caisse d'Epargne CEPAC, etc.), the club will mobilize local companies in projects related to the Olympic Games so that they can benefit from the economic spin-offs of this global event. AMP24's first meeting will take place in September and will be regularly animated by meetings and conferences around the practical themes of this preparation.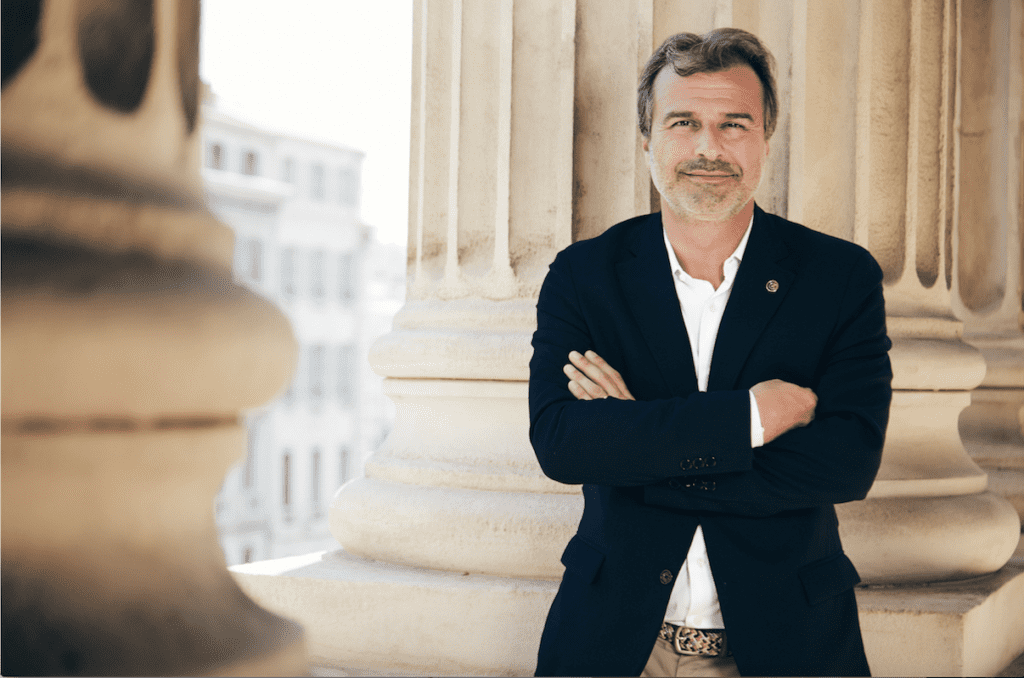 « Launching a dynamic, to allow the companies of our territory to "live the adventure of the Olympic Games" and making this historic event a territorial success so that all together, including the economic world, we make sure that there is a before and an after Olympic Games in Marseille 2024. »
Jean-Luc Chauvin, President of the CCIAMP and of the Anse de la Réserve marina