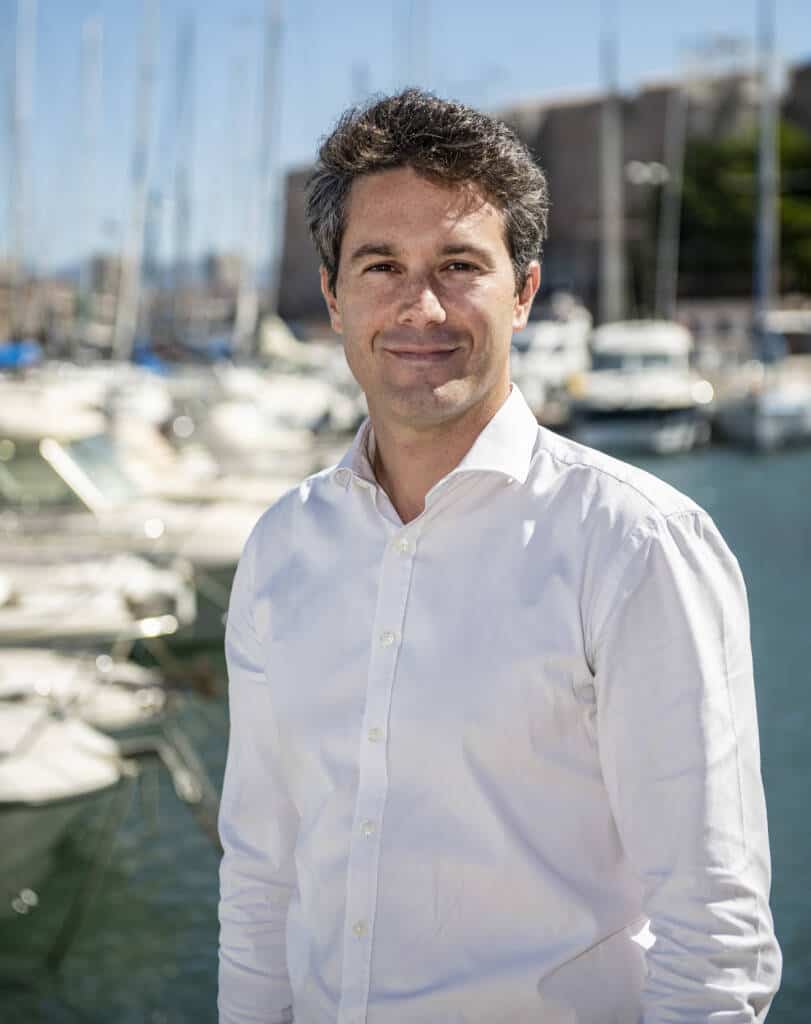 The CCIAMP President Jean-Luc Chauvin recently appointed a new director for Anse de la Réserve, following the departure of Jérôme Giraud last June.
The great return of the Apéro Ponton, last Thursday, December 1st, was thus the occasion to announce to the boaters of the port the nomination of Antoine Cabassu as General Manager of the SASU Anse de la Réserve.
Engineer by training and graduate of HEC Paris, Antoine Cabassu is also passionate about the sea and sailing. Involved since 2018 in the management and development of the marina, he knows the infrastructure, its stakes and its stakeholders since he has strongly contributed to its evolution in recent years. Moreover, his mastery in the field of public facilities management, coupled with his passion for sailing, will enable the port to navigate solidly towards its objectives, particularly in view of the 2024 Olympic Games, whose sailing events will be held in Marseille.
The entire Anse de la Réserve team is delighted with this news and congratulates Antoine Cabassu on his appointment.